10 Tips on Choosing What to Wear in Family Photo Sessions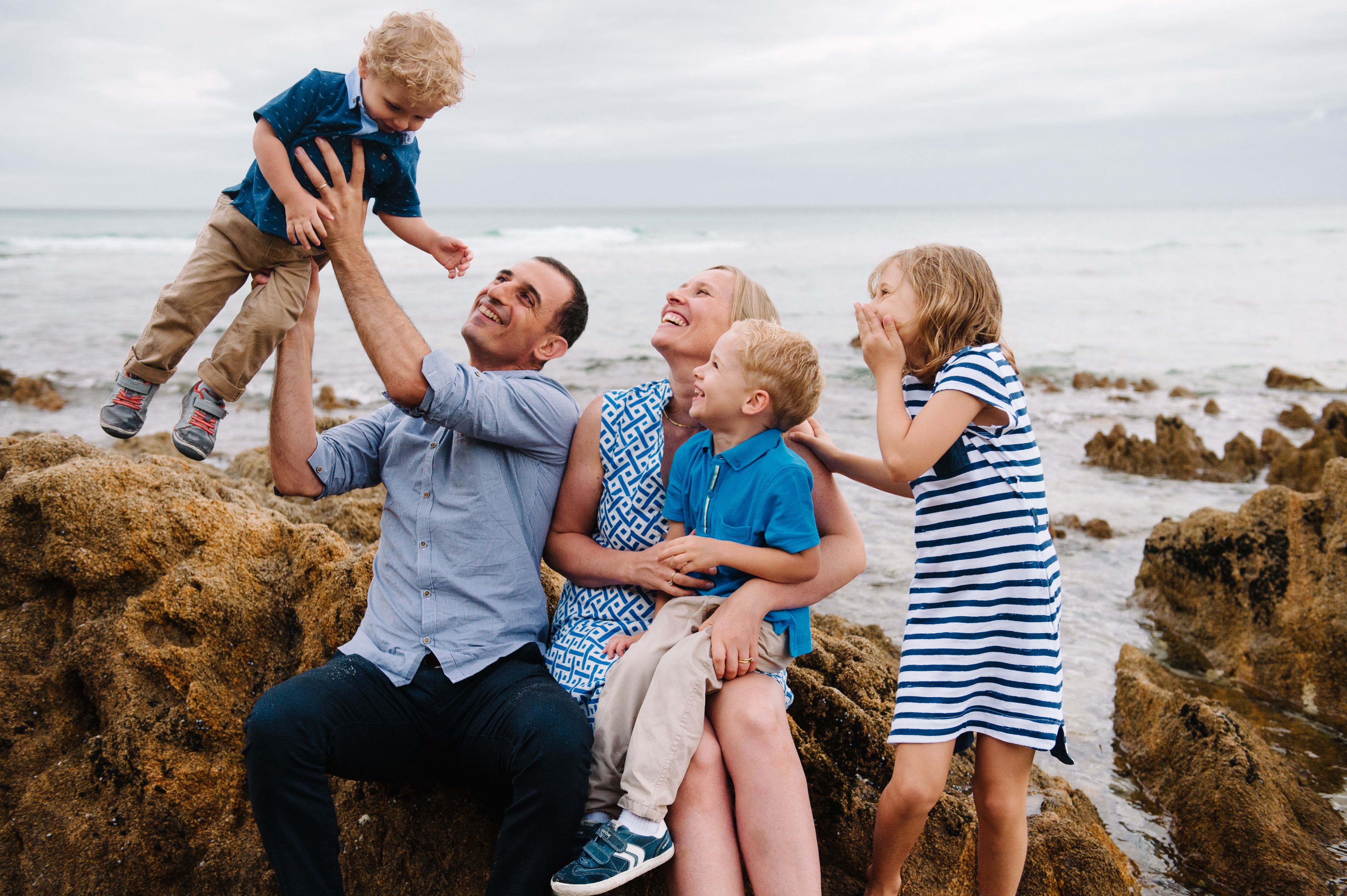 By this stage, I'm going to assume that you've decided to do a family photo session. You've locked everyone in and the date is set.
Now to decide what to wear!
I've tried to take some of the stress out of it for you with these simple tips, knowing that you want to look great and feel good in what you are wearing, but as a group, all those individual tastes need to be channeled a little.
The end result has got to be pleasing to the eye, so it is really really important to think about this!

The first thing to consider is how you want your photographs to FEEL. If you want to have relaxed images, then your choice of clothing should help to make you feel relaxed. That doesn't mean that you should turn up in your trackies!!  You want to look good, because when you look good, you feel good. And feel free to be stylish if that is your thing! But consider that if your session is at the beach for example,  then your stilettos may not be the most suitable choice!
Next consider a colour scheme that works in your home. Your photographs are going to take a special place on the walls of your home, so think ahead about the style and colour scheme that is going to work best with your decor. This is going to affect the location we choose too.
Choose one item of clothing to begin with and work everything around it. It might be a new dress or your hubby's favourite shirt, but it's a good place to start. Work everything around that focal piece.
Select 2-3 colours to work with and consider greys, whites and beige/browns as neutrals to add in as you need to.
Avoid solid black!! Bold stripes and logos are also no-go. And let's just say that no family goes out all wearing the same thing, so I wouldn't be telling everyone to turn up in white shirts and jeans. That one's been done!
Be brave! Show your personality with layers and accessories. Cardigans, scarves, necklaces, jewellery, shoes etc help bring it all together and add interest.
Split up the colours. Make sure that the colours are split between tops and bottoms so that you don't have one colour dominating the top or bottom half.
Lay your outfits out, on the floor or bed so that you can see how they all work together.
Plan ahead. Don't leave it to the last minute to find out that your little ones have grown out of those jeans!
Finally – Mum's.  Don't forget yourselves!! Make sure that you are wearing something that you love and feel good in. Maybe schedule in a trip to the hairdressers before your shoot so that you come along feeling amazing! I know that you are likely to be the one organising everyone else, but don't leave yourself til last 🙂
Below is a great example of a colour scheme that works in almost any environment. Khaki colours with grey, white and cream. Layers stop any one colour from dominating, and tie it all together. No strong colours here compete for your eye, leaving all the attention on faces and expression…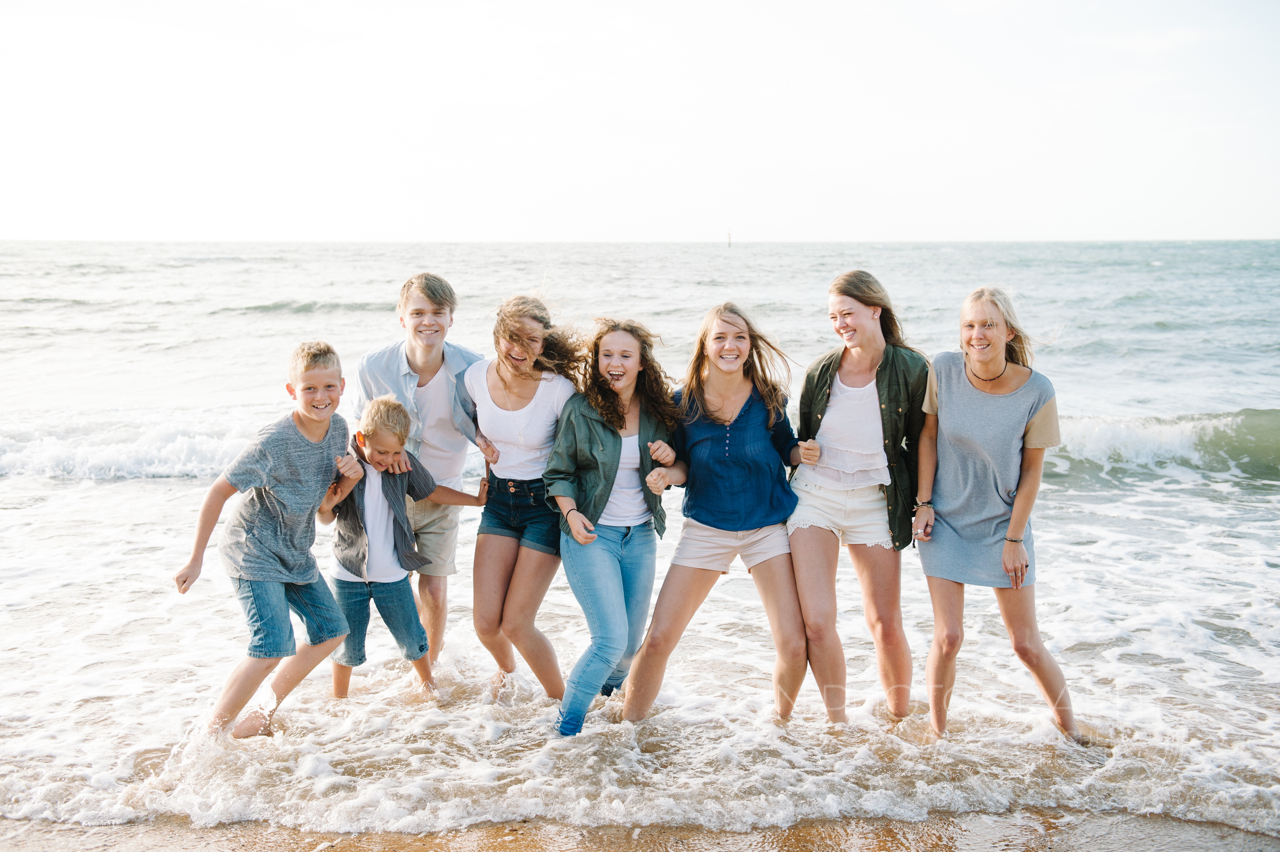 Here's another example of a family doing a great job with their colours. Nothing here is competing for your attention and the clothing really works in this environment.
Bare feet helps give a relaxed feel to this photo too!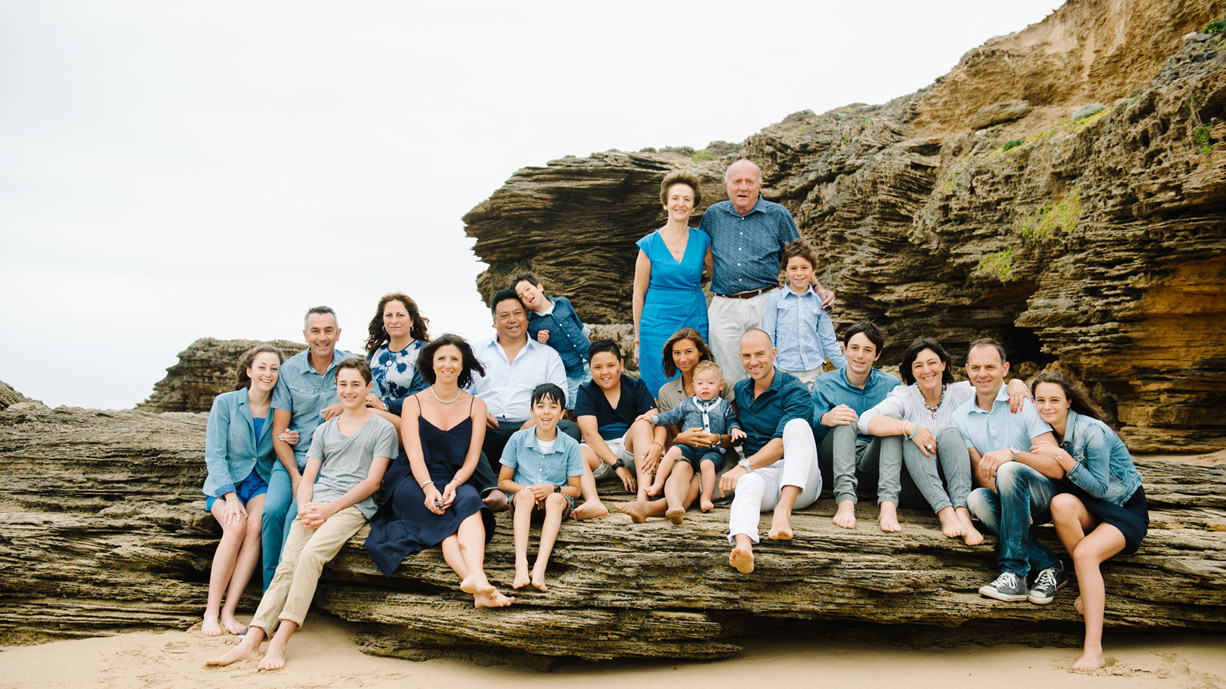 Here's another couple of examples of families co-ordinating well. I wouldn't normally say stripes are ok, but they're not too much of a distraction in this instance.