Why You Don't Need a Shot List, and What to do Instead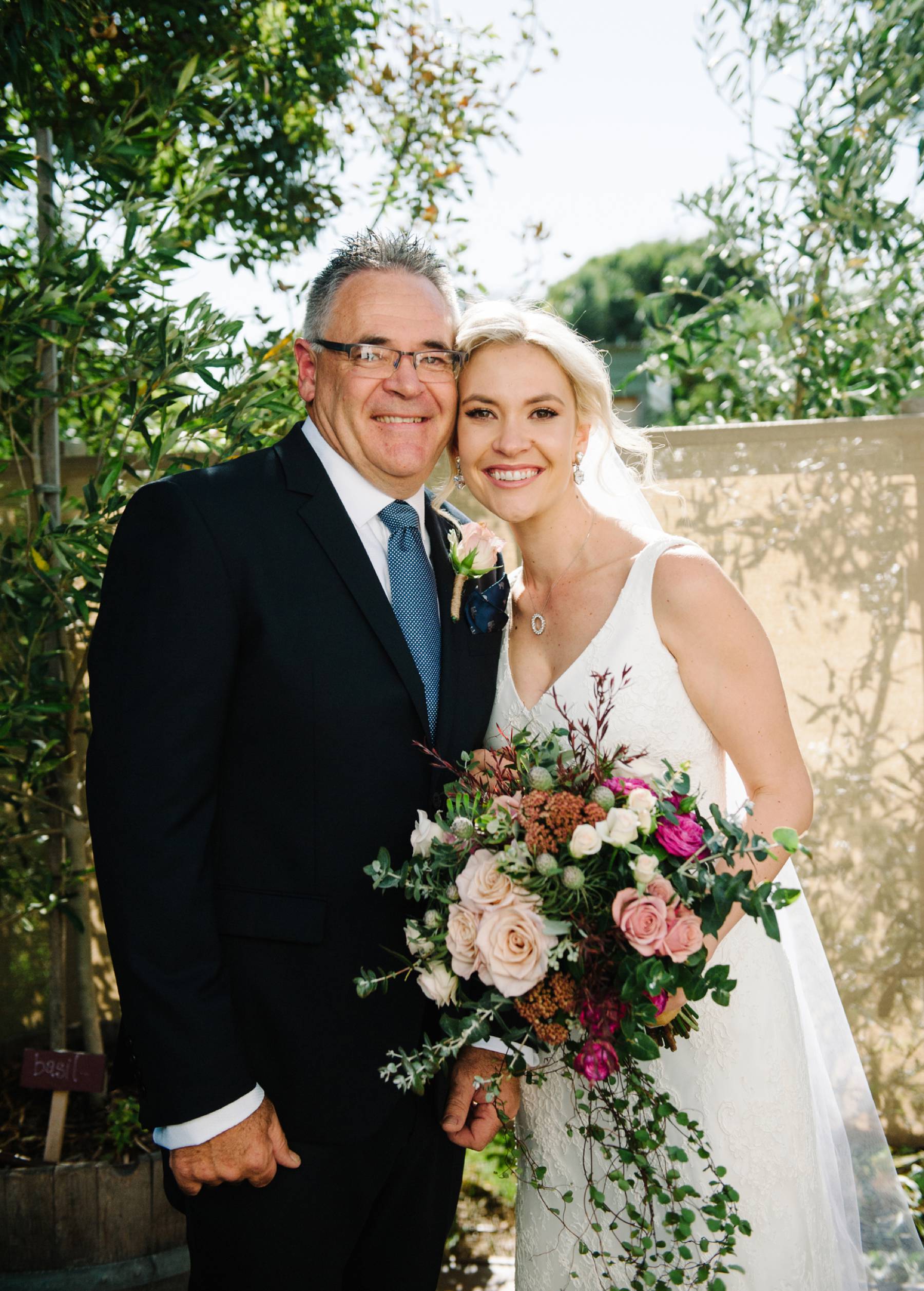 Picture this : It's your big day, and you've just stepped out of the bedroom where you were getting ready. Your Dad looks up as you do and sees you for the first time, his little girl, looking so beautiful it brings a tear to his eye. You rush over to give him a hug and as you do, you glance over to make sure that your photographer has got this special moment, and they've got their heads down! In pages of paper, checking things off a list and missing everything!!
This is seriously one of my worst nightmares! Capturing those unrepeatable moments is one of the reasons why I love my job so much. And being able to read a situation and anticipate the moments before they happen is absolutely crucial to being in the right place at the right time to get them.
And this is why I say forget about the shot list, and trust your photographer!
Take this little scenario below.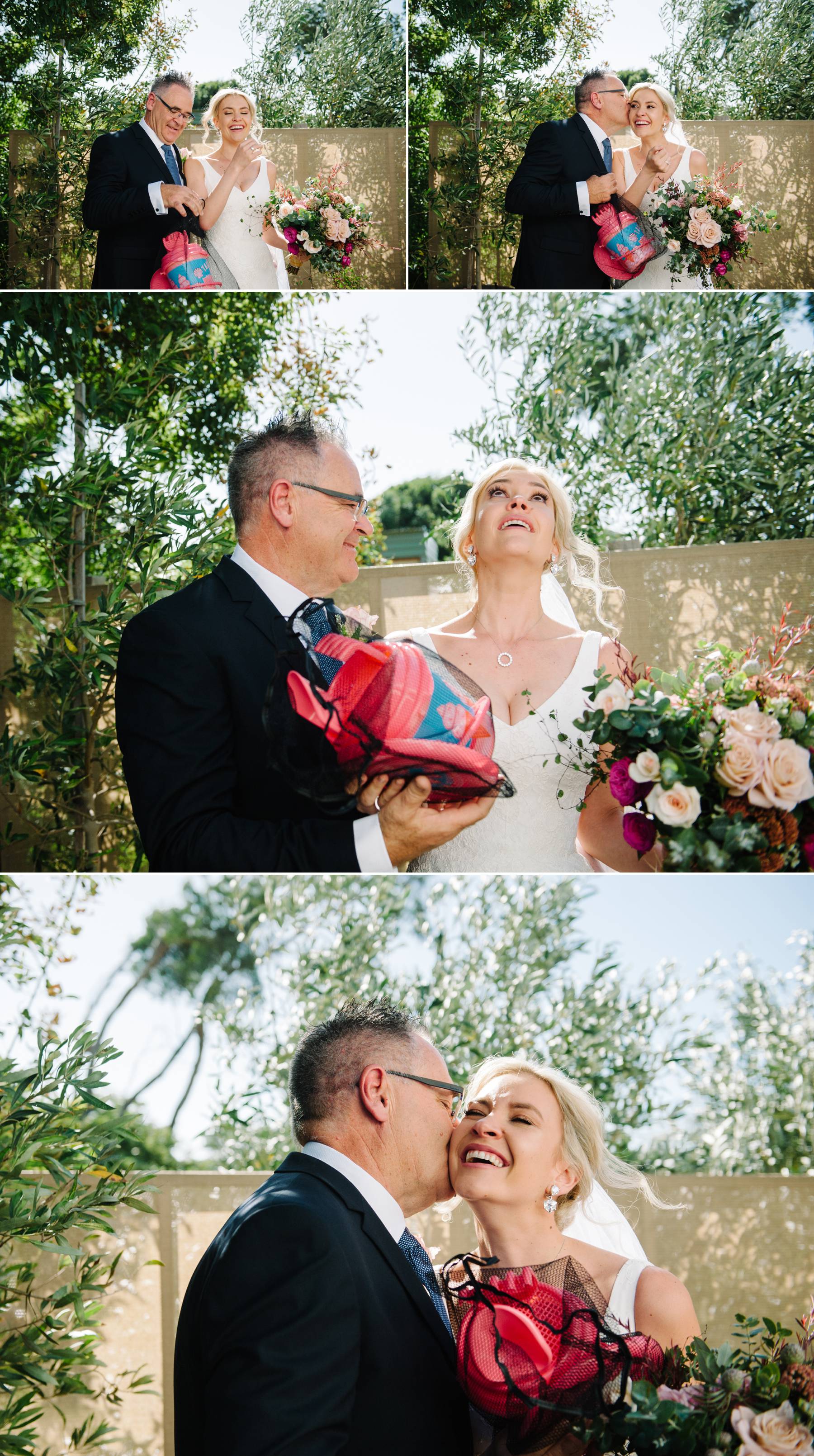 This bride's dad completely surprised her with her favourite childhood toy, that he once promised her that he would replace for her should it ever get lost. Her reaction to this beautiful gesture was priceless, and I may have missed this if I'd had my attention elsewhere.
But, I can hear you saying, "How can I be sure that they'll get everything?"
The thing is, we know that you want to make sure that your day is captured authentically and with heart, and you don't want anything missed, so here's some things to think about:
Have a good talk with your photographer.
I love being able to get to know my couples a little better before the wedding day! Communication and connection becomes invaluable not just to put everyone completely at ease, but to make sure that if there's something important to mention, then we've had a chance to talk about that, and not have unexpected things arising that may have the potential to create awkwardness. I want to know what's important for my couples and their families, so that I'm better equipped to get the significant details and moments naturally throughout the day and tell their story as authentically as possible.
2.  Do strategise a timeline with your photographer.
It's a great idea to discuss a timeline with your photographer so that enough time is allocated to make sure that everything that you've envisioned is captured. You want to make sure that your photographer is able to do this in a creative and inspired way, that isn't overly rushed.
3.  Trust your photographer.
When you hire a photographer for your wedding, you've done it because you've felt a connection with their work and with them as a person. Your trust is of the utmost importance. Allow them into your world, and give them your belief in their ability to capture the important parts of your day for you, and you'll be rewarded with images that you will love!
Your trust is something that I don't take lightly! I work extremely hard throughout the day to make sure that nothing is missed. And with over 10 years of experience photographing weddings, you can relax and live fully in each and every amazing moment, knowing that I've got your back.
If you're still up in the air, and still not sure if you've found the right photographer for you, firstly, that's ok, I'm under no illusion that I'm a one-size fits all kind of photographer, (if you have any questions, I'm more than happy to chat with you!), but you might also like to read this post I've written about some things to keep in mind when searching for a wedding photographer.