McCrae Beach Wedding | Merryn + Jesse
From someone who grew up on the beach, and with an affinity for that special place that grounds me still, I completely get the desire for couples wanting to have a beach wedding ceremony.
McCrae beach is where Jesse and Merryn have made their home. It's where they walk their fur children, Herbert and Penelope, and where they have many happy memories.
And so it was the perfect location for them to be married.
One of the things that I loved most about their wedding was the fact that it was kept simple, with a focus on the things that mattered to them.
They wanted their wedding day to be a gathering of people with whom their wedding would mean something to, and that it would be impossible to spend this day without.
The Mornington Peninsula beach location was stunning, the weather was perfect, and the love was real.
I'm thankful to have been able to capture this beautiful day for them. It's always a pleasure to photograph a couple so in love, and so right for each other.
Here's a snippet of some of Merryn and Jesse's diving beach wedding: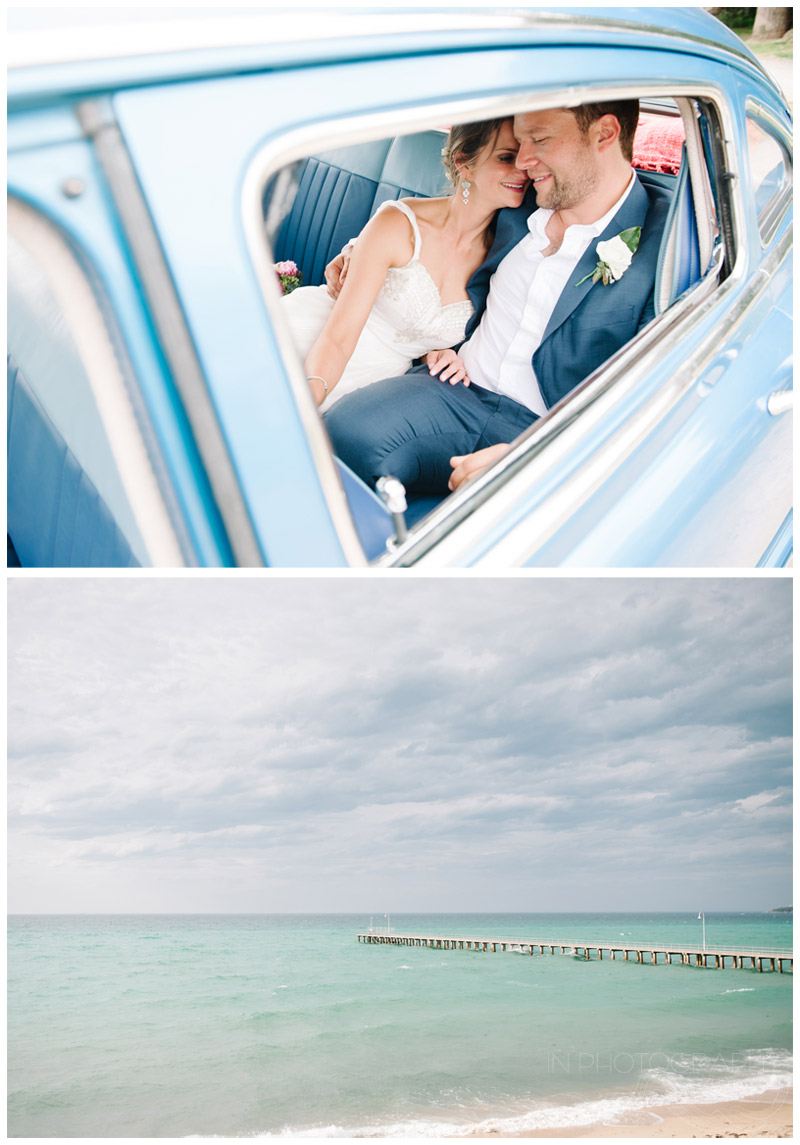 Celebrant: The lovely Emma Tomlinson
Merryn's gown:
Flowers: