Mornington Peninsula Wedding Photography | Featured on Style Me Pretty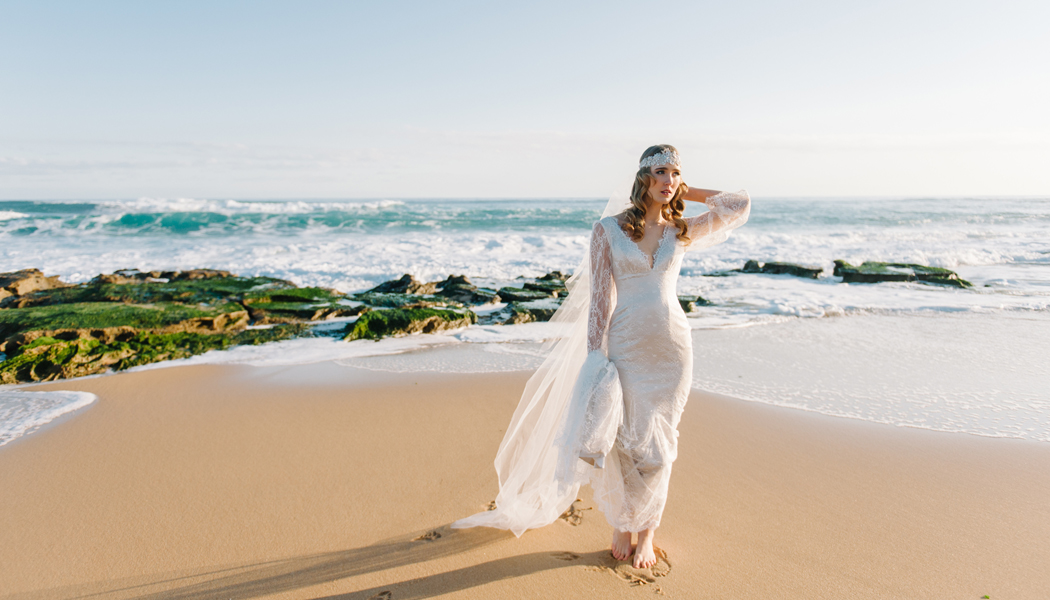 Today I had the honor of being featured in one of Australia's most inspirational wedding blogs, Style Me Pretty!!
The shoot takes inspiration from our amazing coastline here on the Mornington Peninsula and the solitary beaches in Winter's twilight days. Although this winter has been soo long and cold, there are still many days when the soft winter's light is perfection. It's no wonder that more couples are looking at these cooler months as options for their wedding.
With romantic lace gowns by Linda Gorringe Couture contrast beautifully with the rugged coastline; relaxed styling in our groom's suits by Mickey Blue; a free-flowing floral arrangement by Poppy Culture picking up the colors of the environment; hair and make-up by the super talented Bryony from Rogue Artists; gorgeous calligraphy stationary by Neoreverie and cake by Regnier Cakes all inspired by the motion of water.
It's always a pleasure to work with a talented team of professionals, and these wedding vendors are simply the best!
Check out the entire gallery over on Style Me Pretty here.