Red Hill Estate Wedding | Kate + Sam
I'm feeling pretty lucky to have been the one chosen to photograph Kate and Sam's wedding. Not just because they're a gorgeous looking couple, and not just because it was held at the beautiful Max;s Restaurant at Red Hill Estate, but because they're two of the nicest people you'd ever meet, and their family and friends as well.
I had a great time documenting their day. It was perfect with lots of laughs and lots of really special moments, but the thing that I'll remember the most is the smiles.
The smile didn't leave Kate's face for a second! And what a knock-out smile it is 🙂
Theirs was an unplugged wedding, and I always find that it makes such a huge difference to have everyone sharing right along in the moments with them. There were smiles all round, and you could see them,  because they weren't hidden by a screen.
But the day might not have been so perfect if Kate hadn't kept her focus on the fact that she was marrying the man of her dreams. I knew that she was having a bit of trouble with her dress fitting only 2 weeks out from the wedding, but when I turned up on the day, she'd had to abandon that one and shop for something new only a couple of days before the big day! But what a find! It was absolutely perfect on her. And she looked radiant.
I have to also mention that there's some radical coincidences with their sur-names and a certain Bradley Cooper, who Sam happens to be a dead ringer for.
Let's just say that Kate is now a Mrs Bradley-Cooper 😉
Here's a few shots of the day :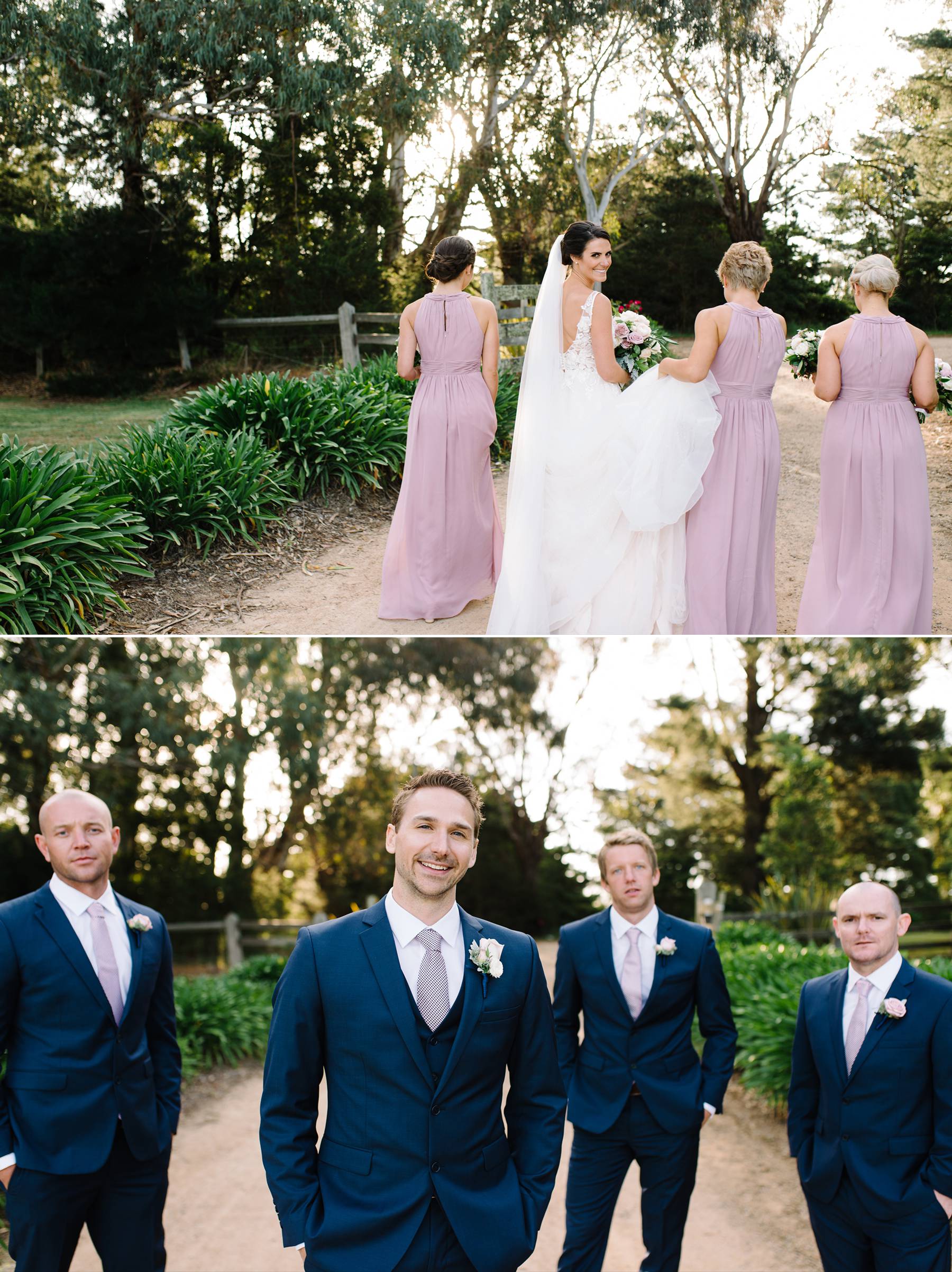 Kate and Sam's awesome supplier list included :
Venue : Red Hill Estate
Celebrant : Carol Campbell
Wedding gown : Belle Marie Bridal
Suits : Black Jacket Suiting
Hair and Make-up : Simone from Pink Gloss HMU
Flowers : Hello Blossoms
Cake : Peninsula Cake Art