Sorrento Wedding at The Baths Restaurant | Betina + Michael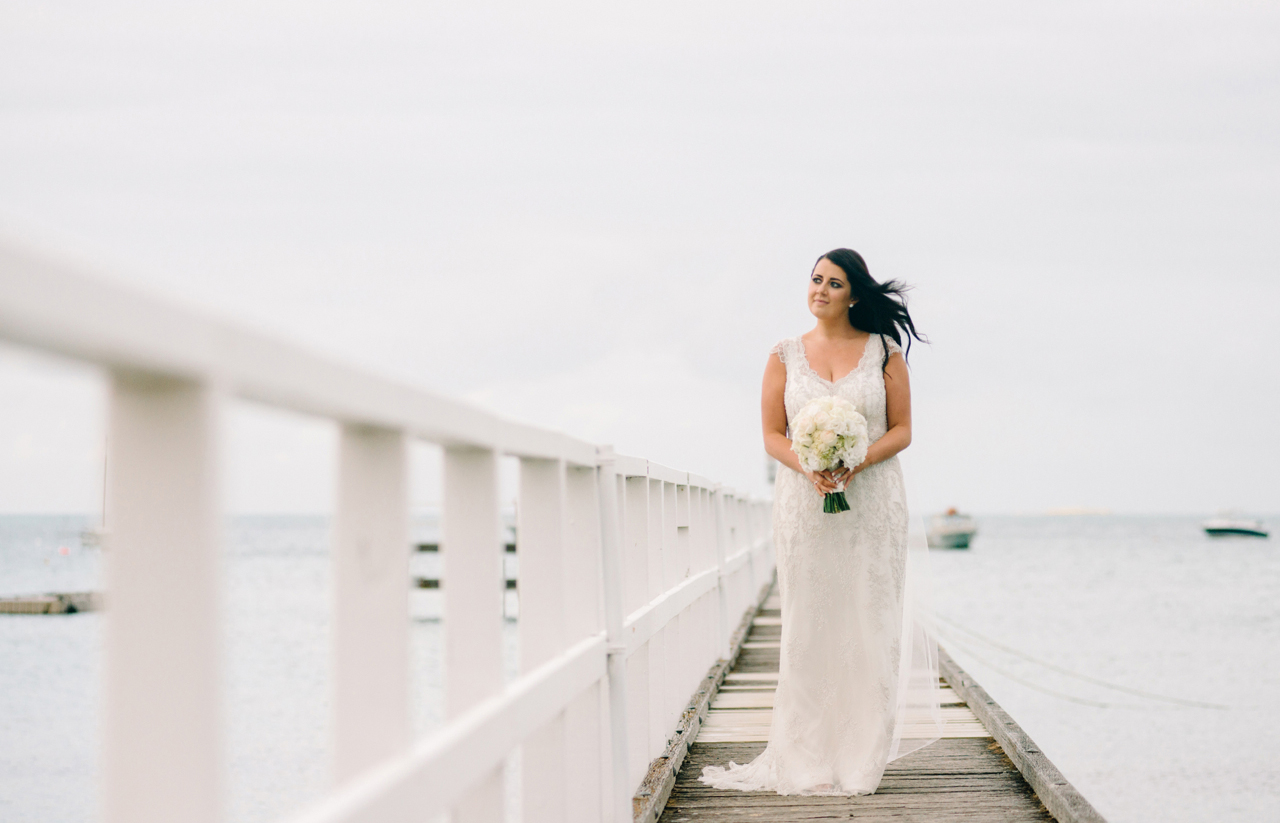 They met at a client lunch and something happened during that meeting that compelled Michael to contact Betina straight afterwards to invite her out again. Who would have thought that some time later they would be meeting again, this time on the sands at Sorrento beach to be married?
Betina and the girls arrived by boat which is a stunning arrival both for the groom, the guests, and for the bride who gets the thrill of seeing everyone on the beach waiting from the water. She was the most stunning of brides in a gown by Luci Dibella and her bridesmaids which included her two sisters were perfect in soft pink. With Elton John's 'Your Song'  in the background as she walked down the aisle, the words 'How wonderful life is, now your in the world' just say it all.
I am so grateful to have been a part of this special day. Betina and Michael and the whole bridal party were so amazing and fun to be with, and on a perfect day like this, The Baths in Sorrento really has to be one of my favorite wedding venues on the Mornington Peninsula.





Special thanks to my colleague and all-round nice guy, Jai for shooting with me on the day.
If you would like to see another wedding at The Baths Restaurant in Sorrento, take a look at Amy and Mark's wedding here.
Betina's gown: Luci Dibella
Michael's suit: MJ Bale
Flowers: Mordialloc Florist
Ceremony Set-Up: Wedding Hire by the Bay
Venue: The Baths Restaurant