Stillwater at Crittenden Wedding | Samara + Jarryd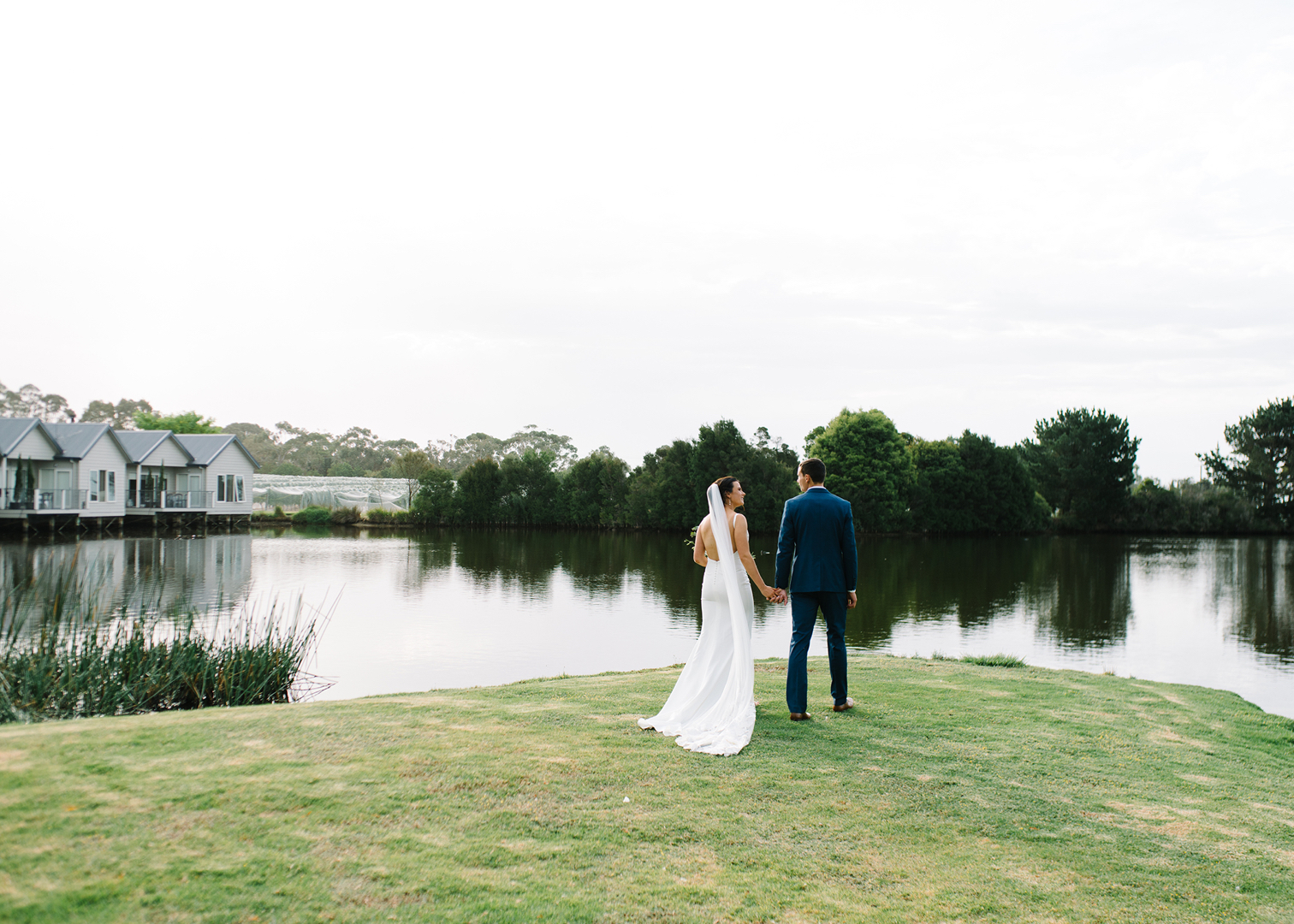 I was so excited when Samara and Jarryd got in touch with me about photographing their wedding day. Samara's been a family friend for years and it was so special to be asked to be there to capture it for her. And with stunning Stillwater at Crittenden as the wedding venue, I knew we were going to be in for an amazing day.
These two started off as friends back in the beginning of high school and their wedding day marks the day they started dating 8 years ago. It just goes to show that some things are just meant to be!
The fun started with the boys who had a men's stylist providing a helping hand. I love this idea!! The boys get some pampering too!
Meanwhile back at the girl's place the getting ready was a pretty pink party affair. But when Samara came out wearing her dress, there were tears being blinked back all round, she looked so beautiful.
There were many friends and family there to witness Samara and Jarryd exchange their vows. Stillwater at Crittenden looked particularly lovely with a double triangle arbour nestled in front of the big willow by Florica. The day couldn't have been more perfect!
Here's a little peek:




Great team for Samara and Jarryd's wedding and they included :
Venue : Stillwater at Crittenden
Celebrant : Emma Tomlinson
Samara's gown : Made with Love Bridal
Make-Up : Miranda from Peninsula Life Medi Spa
Hair : Saxony Blue Hair Salon
Flowers : Florica
Cake : Mon's Cakes
If you'd like to see more weddings at Stillwater at Crittenden, see Jess and Lee's wedding here.