Vendor Spotlight | Emma Tomlinson Wedding Celebrant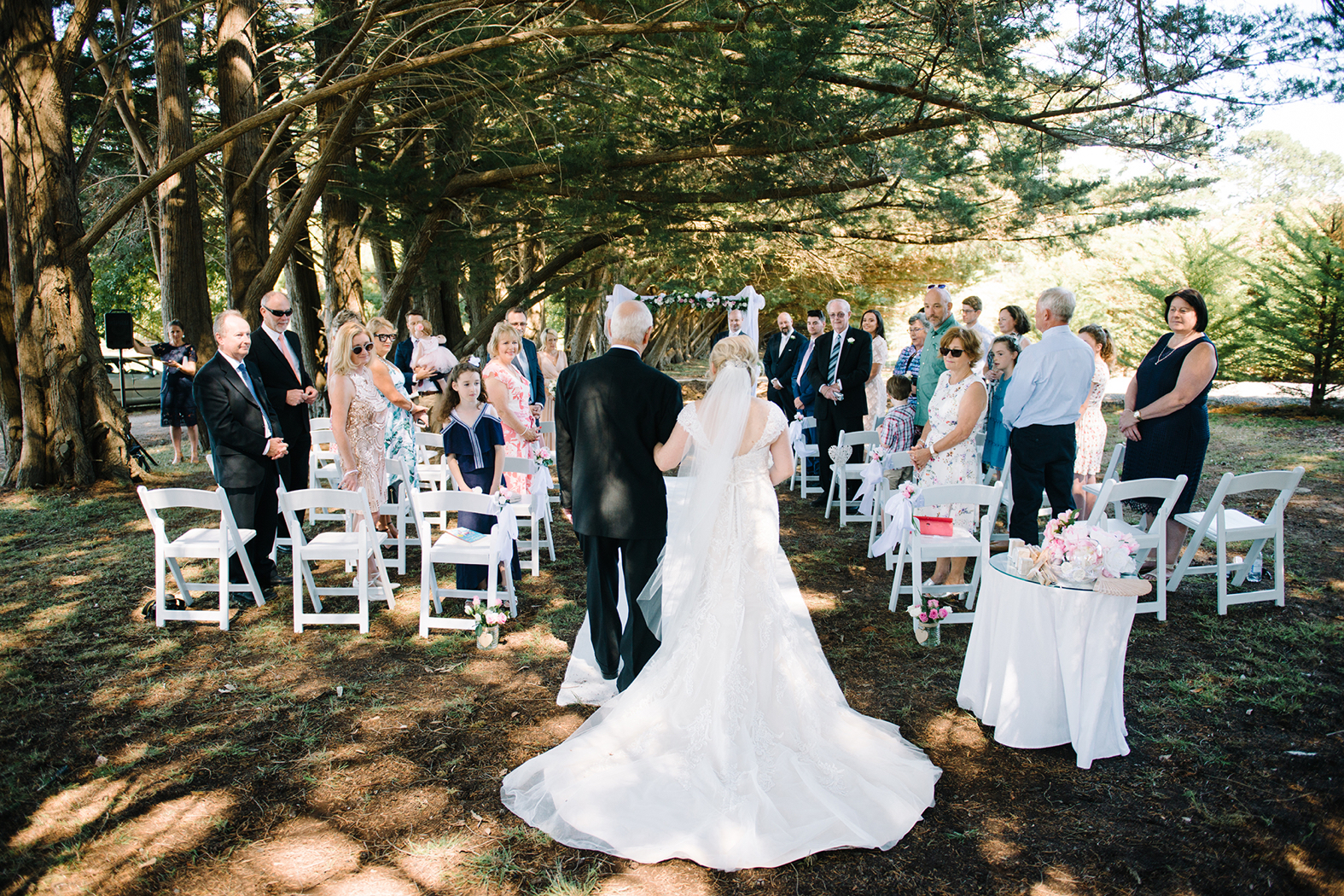 Your wedding ceremony is the possibly the most important part of your wedding day.
And continuing on with my monthly posts shining the spotlight on some of the incredibly genuine and talented people I work together with on a wedding day, I wanted this week, to write about the importance of the role of a celebrant in making your wedding a special and personal day.
One lady I'm always happy to see on a wedding day, is the lovely Emma Tomlinson. I know that my couples are in good hands with Emma, and that the ceremony is going to not only run smoothly, but that it's also going to be a true reflection of the couple and what's important to them.
The role of the wedding celebrant is so much more than writing and officiating the ceremony itself. I  asked Emma some questions to get a little more insight into the role of the wedding celebrant and how they help make the day amazing for their couples.  Here's what she had to say:
How long have you been a wedding celebrant? And what made you take the leap and become a celebrant?
I was first authorised as a Civil Celebrant in January 2009, so have been looking after wedding ceremonies for nearly 9 years! After working in the Weddings and Events Industry my entire working life, I've always loved the challenges, the excitement, the brilliant networks and the dynamic change that this fabulous industry brings – particularly here on the Mornington Peninsula. I was looking to the future, wanting a career that I could manage myself, that was in keeping with my skills and experience and that was flexible and rewarding for someone with a young family. Celebrancy ticked all these boxes and more, and I love it so much I've never looked back!
Besides marrying people, what else do you do in your spare time?
With a family of three little boys, my spare time involves footballs, cricket balls, soccer balls, karate dojos, lego, matchbox cars, swimming pools and basketballs! If I'm not playing with my cheeky monkeys then I love to keep fit, to catch up with friends and family, to always be planning a holiday, to enjoy our beautiful Mornington Peninsula beaches, restaurants and cafes, and of course like many of us we're always renovating the house!
What types of clients or weddings do you mostly find yourself working with?
Over the years, I guess with my very relaxed, easy going attitude I've attracted like minded couples! I love my ceremonies to be memorable, lighthearted, in an engaging way! It's this attitude that seems to encourage couples who are very centred on making the ceremony fun, interesting, fabulous yet very meaningful with a sense of traditionalism all combined!
What do you enjoy the most about being a part of other people's big days?
I love all things weddings, especially the ceremony and I love working with couples to create exactly the type of occasion they've imagined; to start their day exactly the way they'd intended it to go! Most of all I love meeting couples and hearing their story and recreating this into an event.
Your job is so much more than the writing of the ceremony. What are the other the other important details you take care of on the day?
Because the marriage celebrant is one of the first suppliers to be booked, I often end up discussing other elements of the day with my couples beyond the legalities.
The getting ready, transport, and especially timing of the day. Couples are trying to determine the best time to book their ceremony, and so we work backwards to make sure that there's not only plenty of time for them to have their photographs, but have ample time to relax and enjoy!
We also chat through those 'little bits' of the day, that might seem insignificant on paper, but can really help to make the day run smoothly.
Where the bridal party will all stand, the 'side' the bride will stand, whether the ceremony will be unplugged, who will take the marriage certificate and documents, right down to who will have the engagement ring during the ceremony.
All tine elements that help to make the day perfect.
What do you think sets you apart from other celebrants?
I pride myself on being very approachable, relaxed, organised, fun, spontaneous, and creative. I like to personalise all ceremonies so they are completely engaging, memorable and I like to ensure that the ceremony is the perfect beginning to set a wonderful mood for any celebration! I'm constantly trying to improve what I do, to differentiate one ceremony from the next. The business has grown predominantly through word of mouth and venue referrals which is a great testament for me.
If you could give one piece of advice to couples on their wedding day, what would it be?
My biggest tip would be this: In ten or forty years time, I think it's much more important to be able to reflect on your wedding day as having been a beautiful montage of you as a couple – particularly your ceremony. If you've always wanted a short, sweet ceremony surrounded by your closest friends, barefoot in the sand – do it! It's your day and I think it's so important not to conform to trends and ideals and just to simply have what you want. Secondly – invest in those services, that will provide you with those wonderful tangible memories – your photographer and videographer are going to provide you with those stunning lasting memories forever, and it's hard to put a price on that!