What to Wear for a Maternity Shoot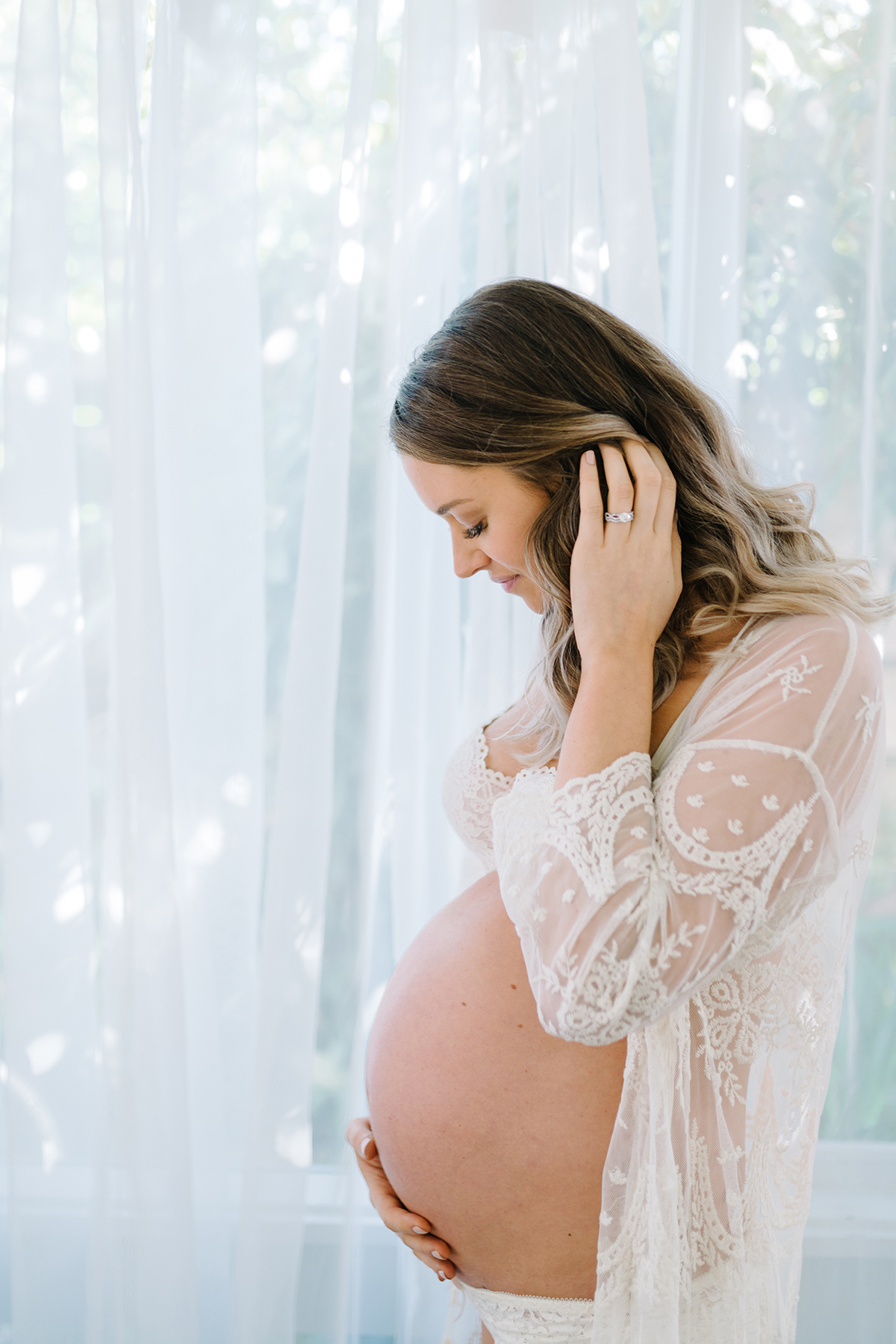 Having a maternity session is such a beautiful way to celebrate this amazing period of your life.
Your body is doing something truly miraculous, and soon you'll be holding your long awaited baby in your arms.
Maternity photos mark the beginning of this journey to motherhood, and your photos will last you a lifetime, so it's worth going to the trouble of making sure that the outfit you wear for your shoot is the best possible choice.
Here are a few tips for what to wear for your maternity shoot. They're considerations only and meant to give you a starting point.
I always encourage people to bring their own style to all of my shoots.
But generally, I would avoid strong colours, and stick to white, neutral or pastel tones, especially with the tones found on our Mornington Peninsula beaches.
A simple white flowy dress is the perfect choice. Think feminine and beautiful, and make sure that it's a good fit for you.
A high waistband that sits just under the bustline accentuates your shape.
This one worn by lovely Annalise is from Frankston boutique Preggi Central.
Don't feel limited to a dress. A gorgeous knit can look amazing! Great texture and shows off your legs.
A lot of women like to wear lingerie which is the best way to fully see your baby bump!  Just make sure that it fits well a the time of the shoot, your body is changing all the time!
Apart from that, other style tips would be to avoid heavy make-up and make sure that your hands and nails are photo-ready!
And you're good-to-go beautiful Mumma 🙂
If you'd like to see more maternity sessions, click here.