Eagle Ridge Wedding | Ben + Jing Jing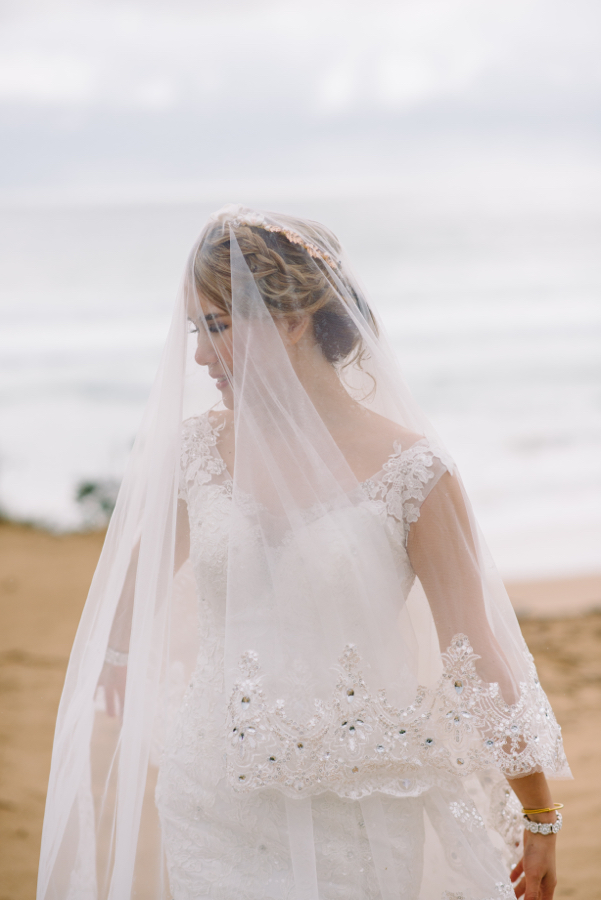 We woke up to grey skies and the prospect of rain on the day of Ben and Jing Jing's wedding.
And with plans for an outdoor ceremony overlooking the grounds at stunning Eagle Ridge, I knew that we weren't going to have the day that this super sweet couple had been working towards. But that's Melbourne for you and having a wet-weather back up plan for your wedding is always a good idea, even in summer.
And so, to one of the most beautiful love songs ever written in my humble opinion, Truly Madly Deeply by Savage Garden, Jing Jing walked down the aisle towards her future husband who, like everyone else in the room was totally smitten by the grace and beauty of his bride.
Cudos has to go to Ben and Jing Jing and their bridal party who were keen to brave the conditions after the ceremony, and have the photos that they'd wanted so much at the beach. And I'm so glad they did!  There's something so romantic about kissing in the rain, (but I suspect these two would have nailed the romantic part anywhere!!)
Jing Jing was an absolute trooper, swapping her Christian Louboutin shoes for some boots ….
and she still managed to look absolutely radiant!
Congratulations Ben and Jing Jing, you've captured this little heart.
Much love always,
Michelle
xx



Ben and Jing Jing's talented suppliers include the following:
Venue: Eagle Ridge, Boneo
Flowers: Hello Blossoms
Celebrant: Felicity Kerr
Cake: Custom Cakes by Tina
Special thanks to my lovely partner in crime Karen Matthews for assisting me on the day.