Lakehouse Daylesford Wedding | Lovisa + William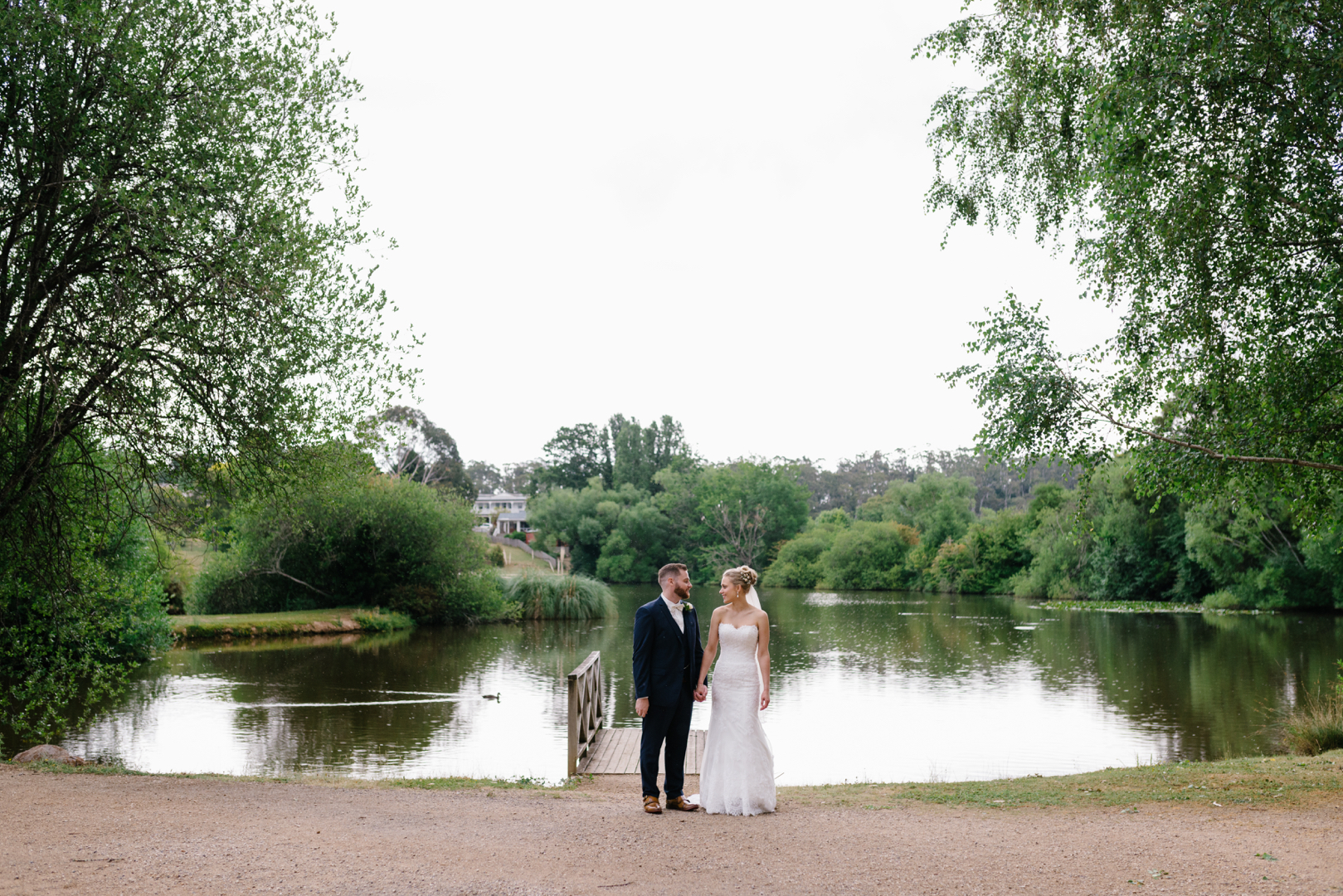 Sometimes I'm having such a good time shooting that I can almost forget that it's work.
Such was the case at Lovisa and Will's incredible wedding day at The Lakehouse Daylesford.
It started with a drive and I could feel myself unwinding with each turn in the road.
But it was more this beautiful couple with great chemistry,  happy family and friends around them, the stunning location, and a talented team of professionals working behind the scenes to make sure that their day was nothing short of perfect.
Beautiful and thoughtful details, a stunning location at one of Melbourne's most iconic venues, and a gorgeous bride had me in seventh heaven as a visual person, but I was here to capture some special and unrepeatable moments for them on their wedding day. And there were plenty of those too.
We had a few moments before the ceremony where rain threatened to send us retreating inside. But fortunately, the rain skirted Daylesford and we were able to have the ceremony beside the gorgeous lake.
It was the perfect venue for the many family members who had travelled from all parts of Europe to be there to help them celebrate, and spend time together.
Here's a peek at Lovisa and Will's stunning wedding at The Lake House in Daylesford:








Thank you to Lovisa and Will's amazing team of vendors making it all come together in the most amazing way!
Venue: The Lake House Daylesford
Hair and Make-Up : Vivian Ashworth
Barber : Jimmy from Musket and Bayonnette
Videographer : Lachlan from Tango Films
Celebrant & MC : Julia Handford
DJ : Sarah McNamara