Stillwater at Crittenden Wedding | Emma + Josh
These days, when it comes to planning your wedding day,  you really can do it however you want.
There are traditions, but there's no rules.
And I love working with my couples to make sure that their day unfolds just the way they wanted it to.
I don't come with an agenda of having to get the perfect shot. I come to capture memories, and document the day. Whatever that is.
Whatever that looks like. And to do it in the most beautiful and authentic way possible.
Emma and Josh wanted a no-fuss day. Easy, relaxed and spent with their friends and family, and two little daughters.
It was all of those things and it was beautiful.
Emma stayed relaxed and happy the whole day through in the company of her sister, little daughters and family, and she looked every bit the goddess in her gown by cult designer Lover  and a beautiful hand-made head piece she found on her travels to the US last year. And there was a lot of love surrounding this little family as they exchanged vows at Mornington Peninsula favourite, Stillwater at Crittenden.
I was fortunate enough to be the one to capture it all for them. These shots are just a little snippet.
Thanks for having me along Emma and Josh, it was lovely to share this with you.
x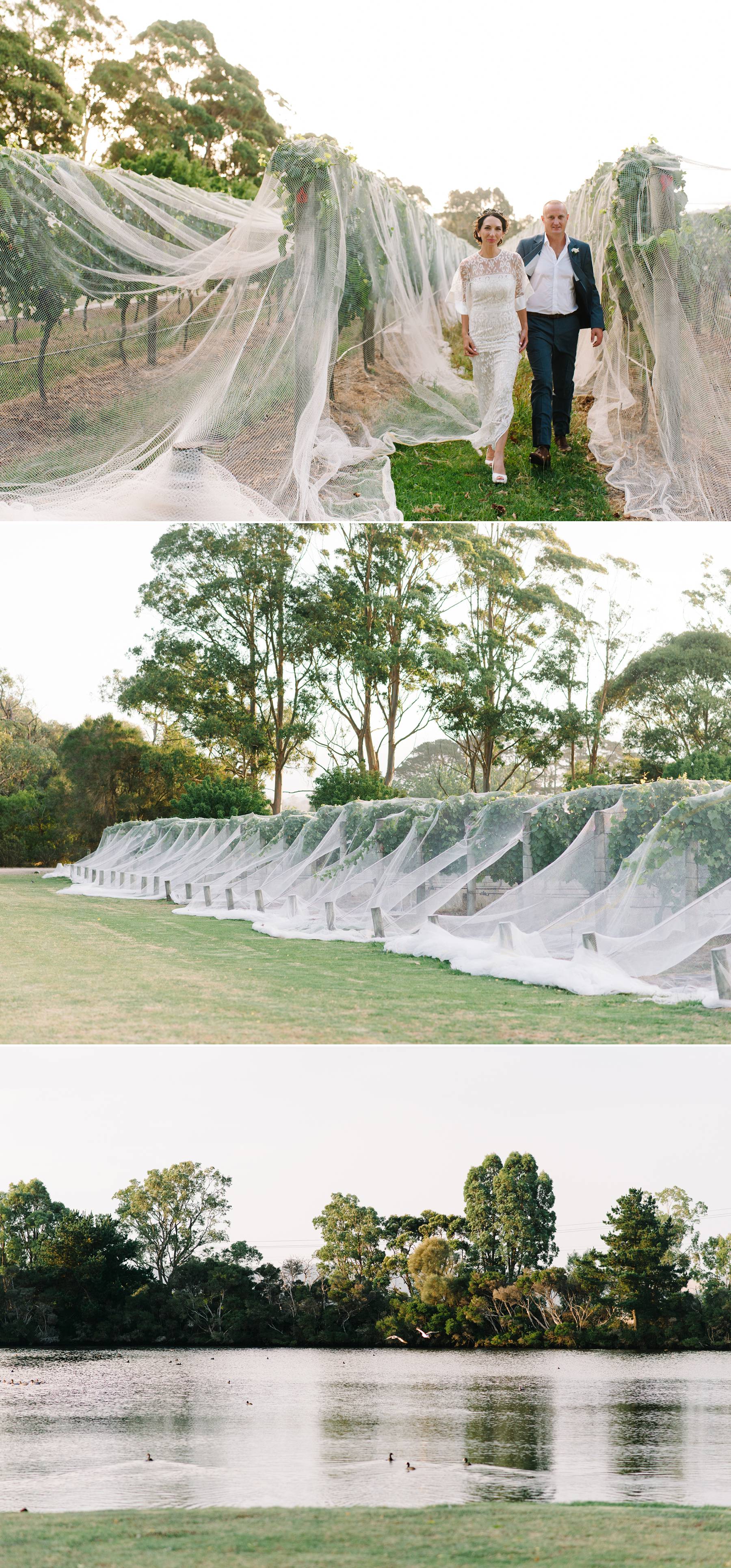 Emma and Josh's vendors included :
Venue : Stillwater at Crittenden
Celebrant : Wendy McRae
Emma's gown : Lover The Label
Hair and Make-Up : Mobile Makeovers (Tanya and Alicia)
See more weddings at Stillwater at Crittenden here.